Villa-Lucía has several halls and air-conditioned marquees that adapt perfectly to any type of event or need that you may have. They all feature the most advanced image and sound technologies and can be personalised as needed, providing you with unforgettable moments at our facilities. Versatility is one of our strengths.
Whatever your event, we can find the most appropriate solution.
Get to know our halls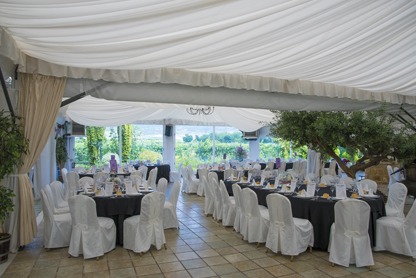 Heated Marquees
Our most versatile spaces. From a wedding to a concert to an outstanding cocktail. More than 650 m2 of space with unbeatable views of the Rioja Alavesa vineyards and the Cantabria Mountains..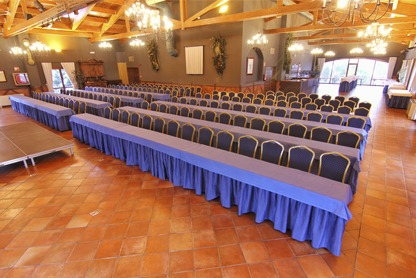 Tempranillo Hall
A large 400 m2 space that is ideal for holding any type of business meeting, presentation, event or banquet.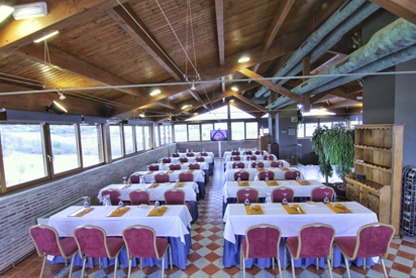 Sala Garnacha
A 160 m2 hall with a view, natural light and 360 degree views of the entire Rioja Valley. An excellent venue for tasting sessions, business meetings, training, or medium-sized events.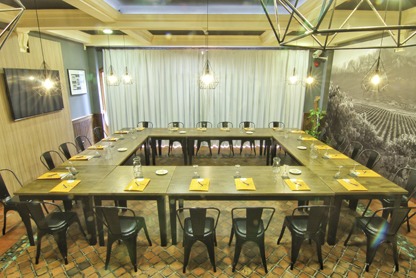 "Private" Hall
A room with a warm, welcoming, vintage décor, ideal for small-sized events, whether lunch or dinner, board meetings, or training sessions.
White Hall
The White Hall is a charming multidisciplinary room with a sloping ceiling and natural light where you can hold small events, workshops, training sessions, courses…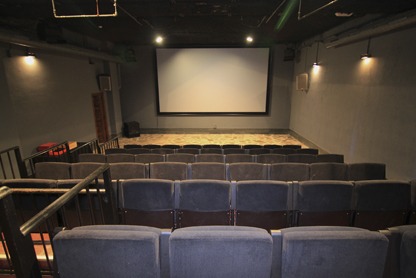 4D Hall
A cinema-theatre style arrangement with a sloping seating area for up to 77 people. It features a large screen.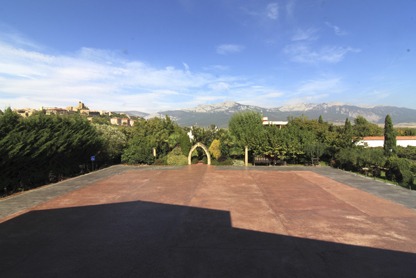 Plaza
Our central courtyard within the estate. It measures more than 1,000 square metres and is an unbeatable setting for large-format events with a large number of people..