Villa-Lucía, A place where you can fall in love with food and wine and with Rioja Alavesa
In the heart of Rioja Alavesa, in the medieval town of Laguardia, there is a space where you can fall in love with food and wine: Villa-Lucía. An ideal place to organise your dream event, enjoy our Museum and our "In a Dreamland" 4D Experience, or simply eat, dine or have a drink. Visit us and we will make your dreams come true!
DISCOVER VILLA-LUCÍA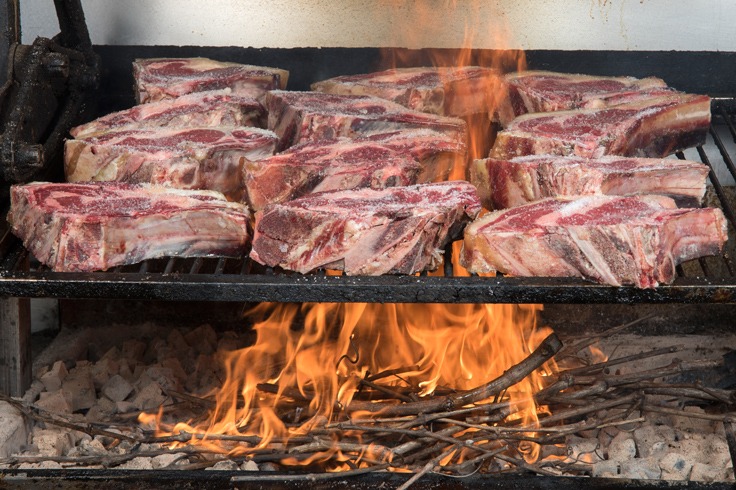 Awaken Your Senses in Our Rotisserie-Restaurant
Under the direction of Chef Juan Antonio Gómez and inspired by the tradition of Luchi Santamaría's Basque-Rioja cuisine, we invite you to discover our top-quality food and wine proposals based on local products, where the grill is of one of the key features. In our Wine Bar, you can also enjoy a wide range of wines and small gastronomic jewels -pintxos- in a more informal environment.
We are the first 0 km restaurant of the Rioja PDO that has been certified and approved by the international Slow Food movement.
ENJOY OUR GASTRONOMY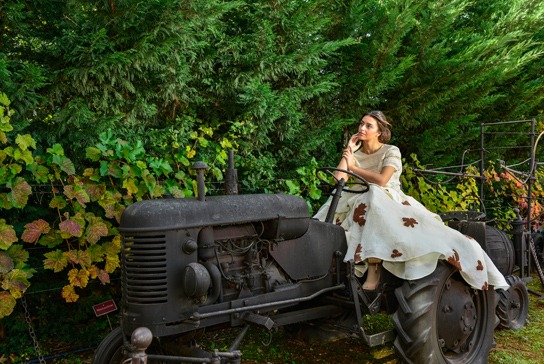 Celebrations
Have you ever dreamt of making your wedding, communion or celebration a very special occasion? At Villa-Lucía, we will make your dreams come true.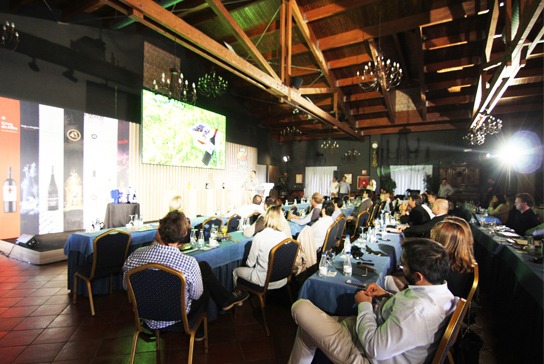 Congresses and Events
The versatility of our spaces, our gastronomy and our extensive experience, make Villa-Lucía the ideal choice for your congress or corporate event.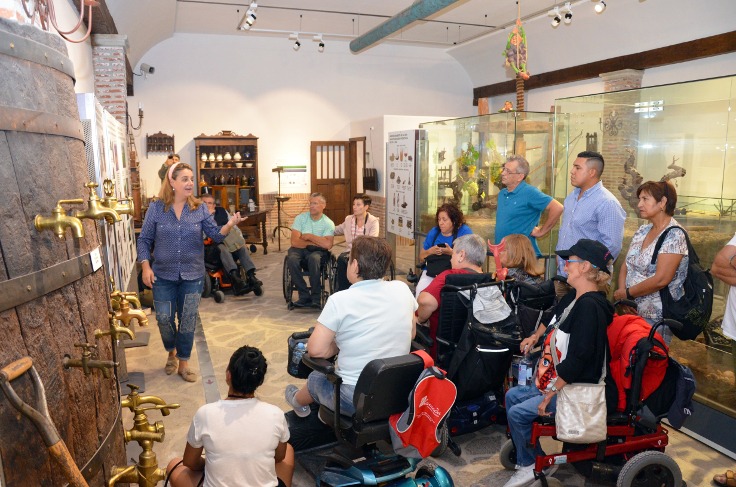 Villa-Lucía with the 5 senses
"Villa-Lucía with the 5 senses" is the first Wine Theme Centre in Spanish in the world that is universally inclusive and accessible. Just the right size to ensure the tour is both practical and interesting, it concentrates the culture and rituals of wine in a pleasant and amusing way.
The latest accessible audiovisual effects, the virtual tasting sessions featuring aromas, odours, flavours and colours, and the didactic panels contribute to ensuring that the inclusive Villa-Lucía museum is a dynamic and attractive experience that prepares visitors for the key element of the tour: the "In a Dreamland" four-dimensional sensory experience; the first fully inclusive and universally accessible 4D experience in Spanish in the world.
DISCOVER "VILLA-LUCÍA WITH THE 5 SENSES"
Comecultura by Villa Lucía
Themed parties, monologues for 0 km laughs, concerts at Music & Wine Tonics, themed meals... All this paired with the best local and 0 km food and wine to create unique, surprising and memorable experiences.